The Ilê Ayê is a private room with 1 double bed and 1 bunk bed, so it's good for up to 4 adults.
It's located on the 2nd floor of Tupiniquim Hostel. 🤔
The price of this private room depends:
• On the number of people that will stay in it
• Which services would you like to be included?
• If it's high or low season
• If it's a weekday or weekend
• If it's an extended holiday
• If there's a special event (such as Carnival)
Would you like to know exactly how much would it be ?? Talk right now to one of our recepcionists !!👄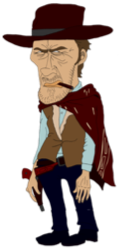 The Good
It's windows face the street so it has a fantastic airflow.
Since it is at the end of the hall of the 2nd floor there is no noise coming from the other guests, also it is easy to go anywhere since it is between the reception (1st floor) and the bar (3rd floor)
Wi-Fi: there is an internet router just outside the room which makes the internet signal stronger and faster.
The Bad
Facing the street is cool but you get the afternoon sun 🙂
There is a little street market on Saturday morning and the sellers do talk very loud (but hey: the make a fantastic sugar cane juice)